Experience Presidents Day
It's all about the Experience at Henderson Chevrolet in the Valley Auto Mall!
Experience Presidents Day Savings on every new Chevy in stock!
Like a brand new TWENTY-EIGHTEEN Chevy Silverado LT 0% APR FOR 72 Months AND FIVE THOUSAND DOLLARS OFF or a new TWENTY-EIGHTEEN Equinox LT 0% for 60 Months AND THREE THOUSAND OFF!
Experience our experience and you'll never buy anywhere else. The 6 time Chevy dealer of the year award winner!
HENDERSON CHEVROLET in the Valley Auto Mall.
ALL-NEW TRAVERSE RS OFFERS TURBOCHARGED PERFORMANCE, PERSONALIZED STYLING


With turbocharged performance and aggressive, blacked-out styling cues, the 2018 Traverse RS injects a distinctive dose of fun-to-drive sportiness into the midsize SUV segment.
Based on the redesigned 2018 Traverse, which offers best-in-class maximum cargo room (98.2 cubic feet1), more technologies than the previous model and an enhanced roster of available active safety features, the Traverse RS is part of an expanded six-trim lineup focused on capability, convenience and choice.
"The 2018 Traverse offers a full product lineup positioned to effectively compete across the segment," said Steve Majoros, Chevrolet marketing director for Cars and Crossovers. "By offering customers more choice with higher-end entries like the RS, which has a more street-inspired look, and top-of-the-line High C...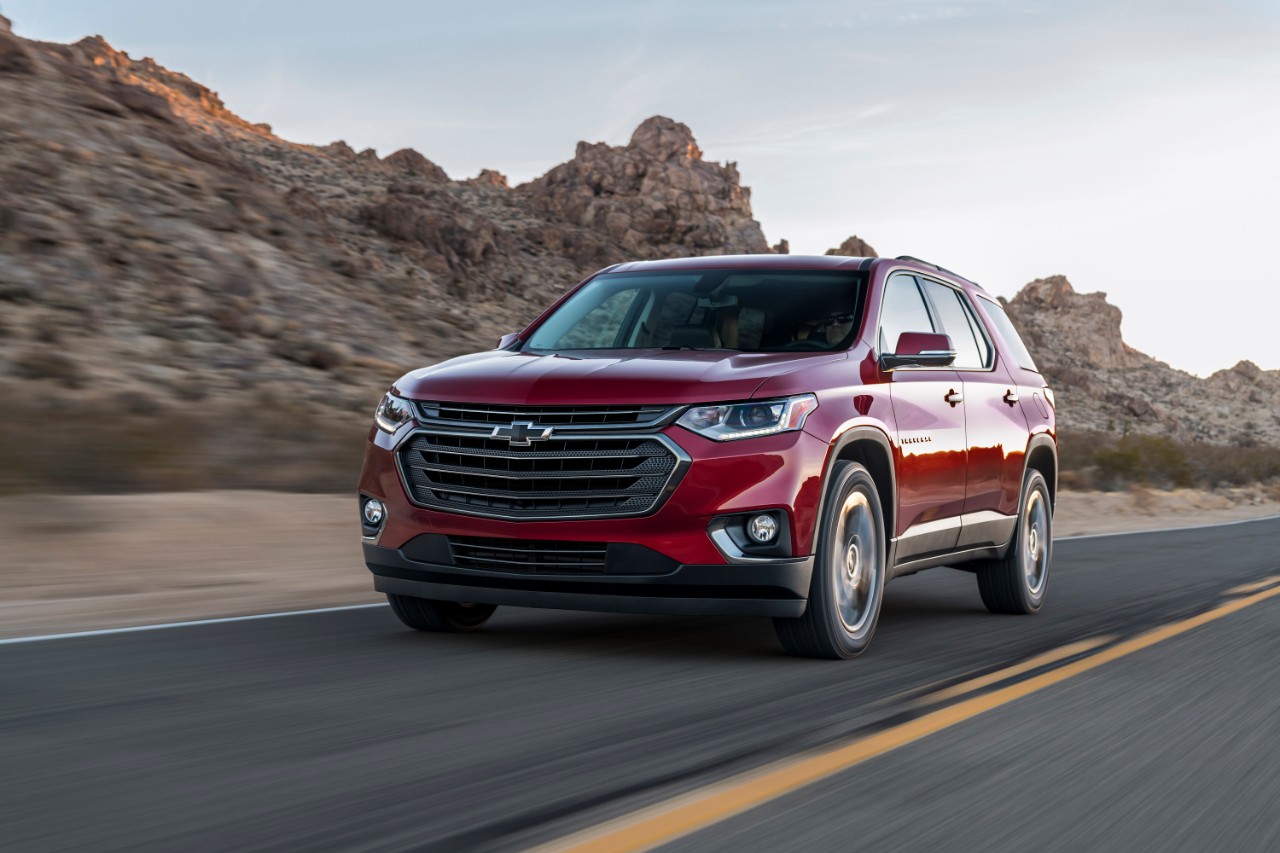 2019 CHEVY SILVERADO DEBUTS IN NEW TRAIL BOSS TRIM
Forget the spy shots, teasers, and speculation. This is the 2019 Chevy Silverado, which got a surprise debut at an event celebrating the brand's 100-year anniversary of trucks, in brand-new Trail Boss trim. While we'll have to wait for the Detroit Auto Show next month for all the details, we can at least get a sense of what to expect from these images.
Immediately noticeable are the truck's sculpted bodysides and rounded-off wheel arches, which stand in stark contrast to the previous model's slab-sided and angular appearance. The grille is still bolt-upright, but, at least on this trim level, it's blacked-out flanked by minimalist LED headlights. At the rear is a tailgate with stamped-in Chevrolet text and dual chrome exhaust tips.
This Trail Boss version is clearly targeted toward the off...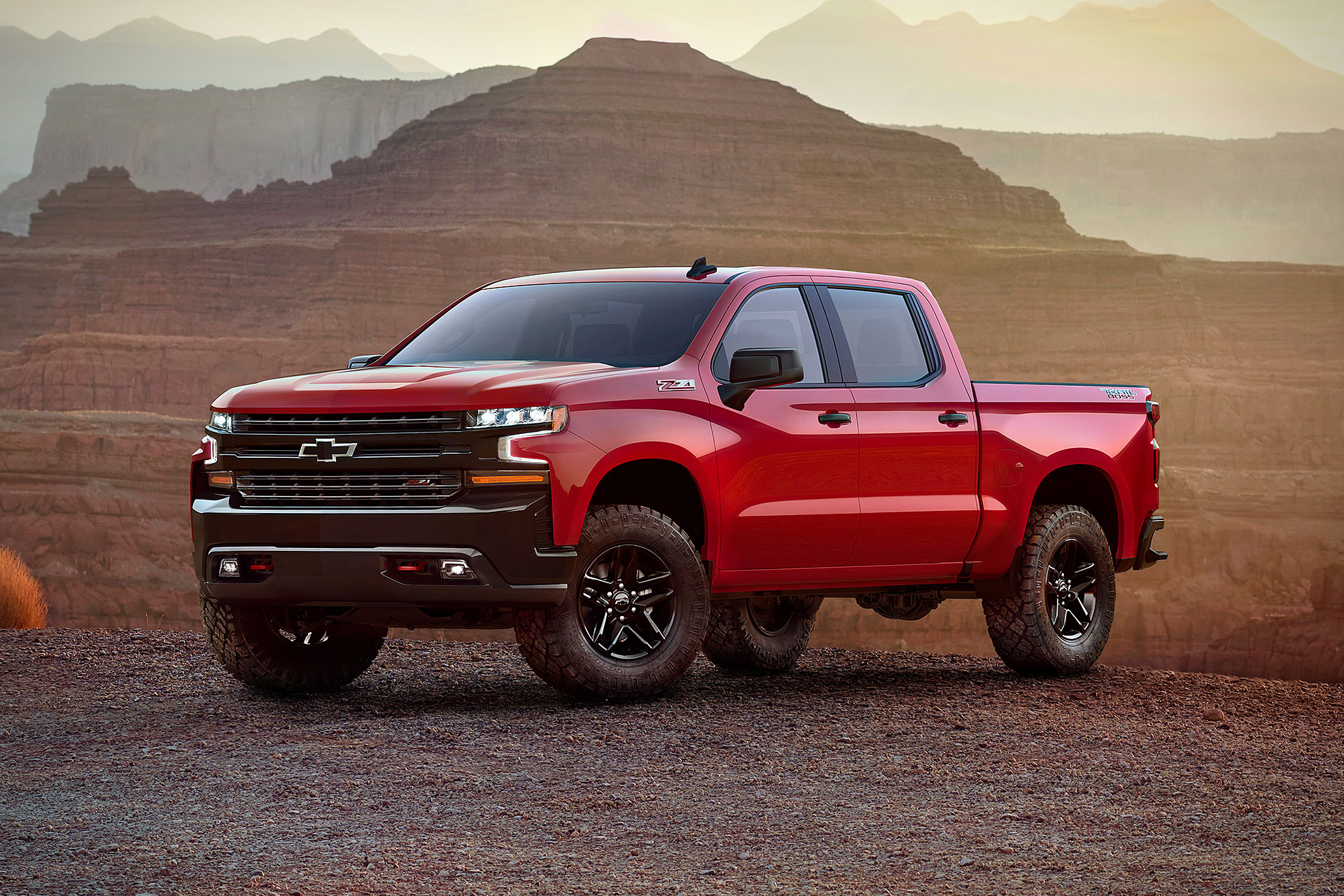 Valley Auto Mall Donates $30,000 to Charities for the Holidays
In the spirit of giving this holiday season, the Valley Auto Mall Owner's Association would like to thank all of the many organizations that provide a multitude of invaluable services throughout southern Nevada. In support of the important work being done for the betterment of our community, the Valley Auto Mall is donating $30,000 to the following twelve (12) charitable organizations ($2,500 each):
YMCA
Injured Police Officer's Fund
The Shade Tree
Nevada State Veterans Home
Hope Link of Southern Nevada
Veteran's Village
Grant A Gift Autism Foundation
Family Promise of Las Vegas
Boys & Girls Clubs of Southern Nevada -Candlelighter's Childhood Cancer Foundation of NV -American Red Cross of Southern Nevada
SAFE House

Greg Heinrich, Valley Auto Mall Owner's Association Pre...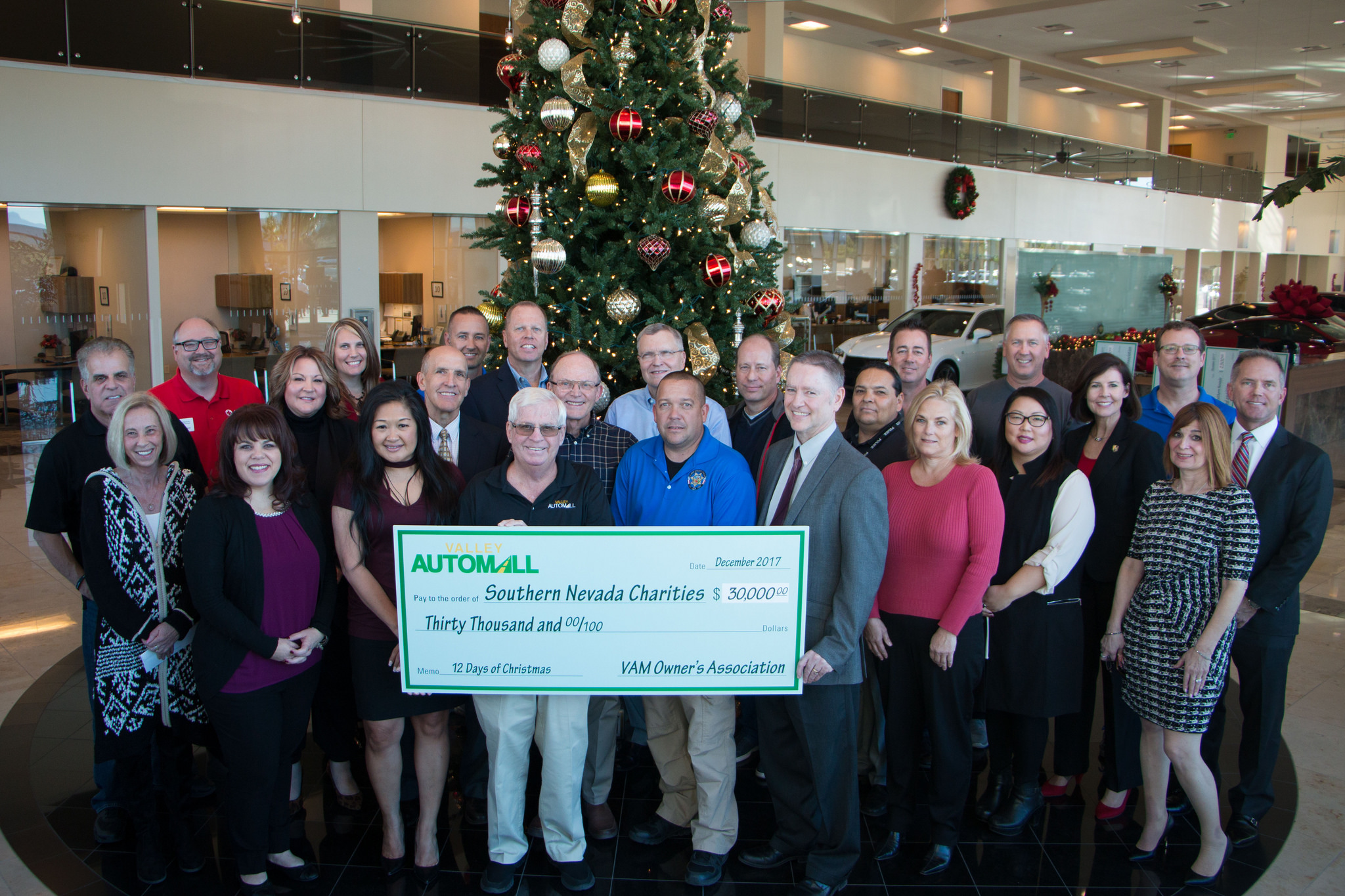 8 Must-Have Car Features That Will Save You Money
8 Must-Have Car Features That Will Save You Money
Buying a car can put a dent in your wallet. If you aren't careful with your choices, you can even end up spending more than you should. This is one good reason to be extra vigilant about what car features to look for.
To help you out, here are 8 of the best features you should consider.
1 Engine Size and Type
Choosing a model with a smaller engine will lower a car's price both at the dealership and at the insurer.
In general, bigger engines use more fuel and have a lower MPG (Miles Per Gallon) or the distance a vehicle can travel on a gallon of fuel. Apart from that, big engines are also considered to be powerful, making them prone to accidents. This is one good reason why insurers are likely to charge higher.
If you are looki...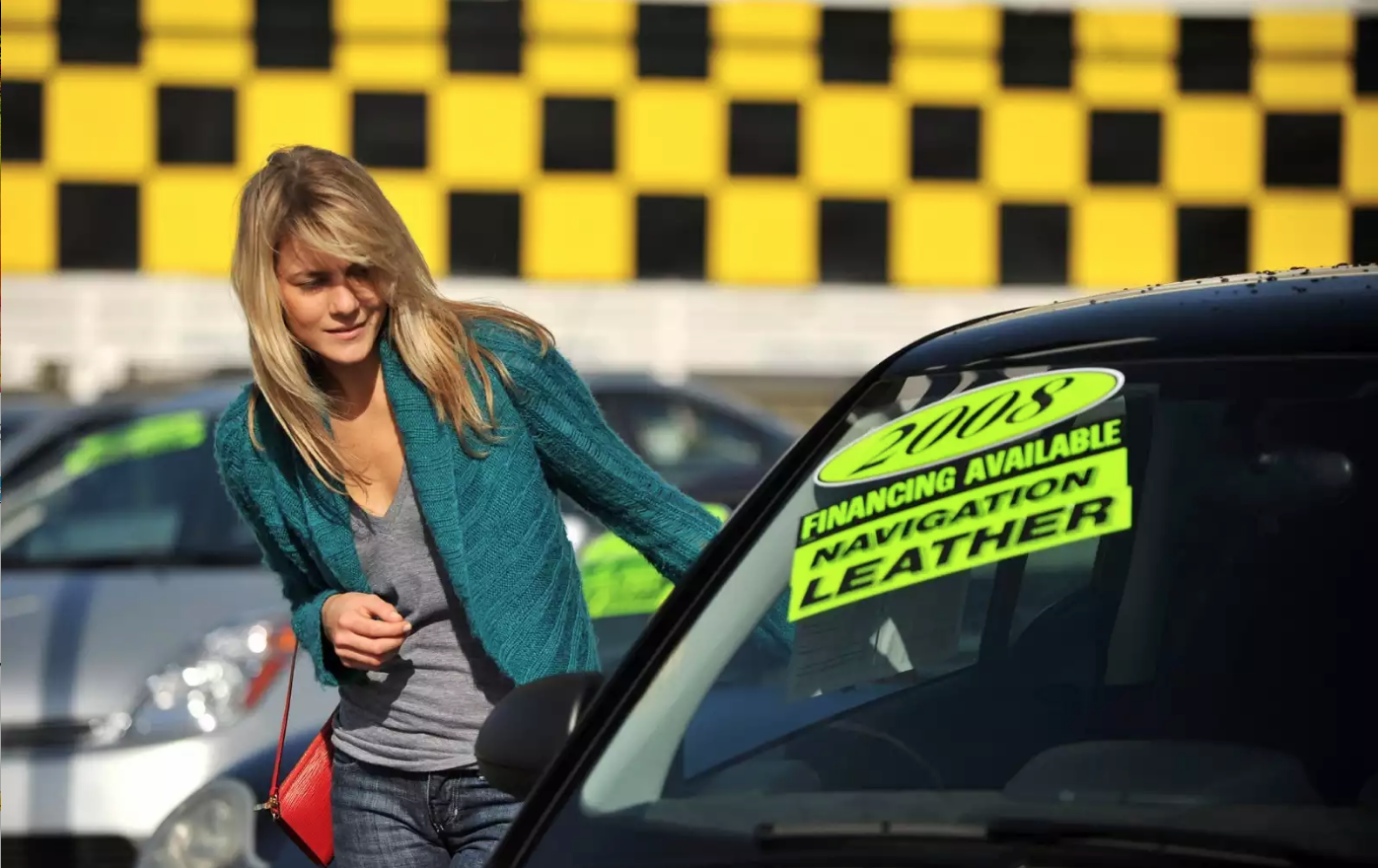 The 2017 Model Year Closeout
The 2017 Model Year Closeout is going on now at Henderson Chevrolet in the Valley Auto Mall!
From Spark to Suburban and everything in between the TWENTY SEVENTEENS MUST GO!
Get a brand new TWENTY SEVENTEEN Chevy Spark, closeout price...TEN-NINE! Or go big with closeout discounts on a TWENTY SEVENTEEN Suburban, TEN THOUSAND DOLLARS OFF!
The TWENTY SEVENTEENS are going fast so get yours today at the 6 time Chevy dealer of the year award winner!
HENDERSON CHEVROLET in the Valley Auto Mall!
Chevrolet Halloween Tricks to Keep your Little Ones Safe
Halloween is fun and exciting for both kids and adults. It is also a day to be extra vigilant while out on the road. Safe Kids Worldwide has a stat that says on average, twice as many child pedestrians are killed while walking on Halloween compared to any other day of the year.
To help keep children and adults safe while trick-or-treating, Chevrolet Safety Engineer Suzanne Johansson shared the following tips to remind drivers to be extra careful when out and about on Halloween.
SAFETY TIPS
Drive Scary Slow - Kids are excited, full of sugar and potentially wearing shoes that could cause tripping. Slow down and be prepared to stop for Owlette, Cat Boy and Gekko as they cross the street or chase a piece of their costume in the wind.
Treat Yourself to Car Tech - Chevrolet recommends ...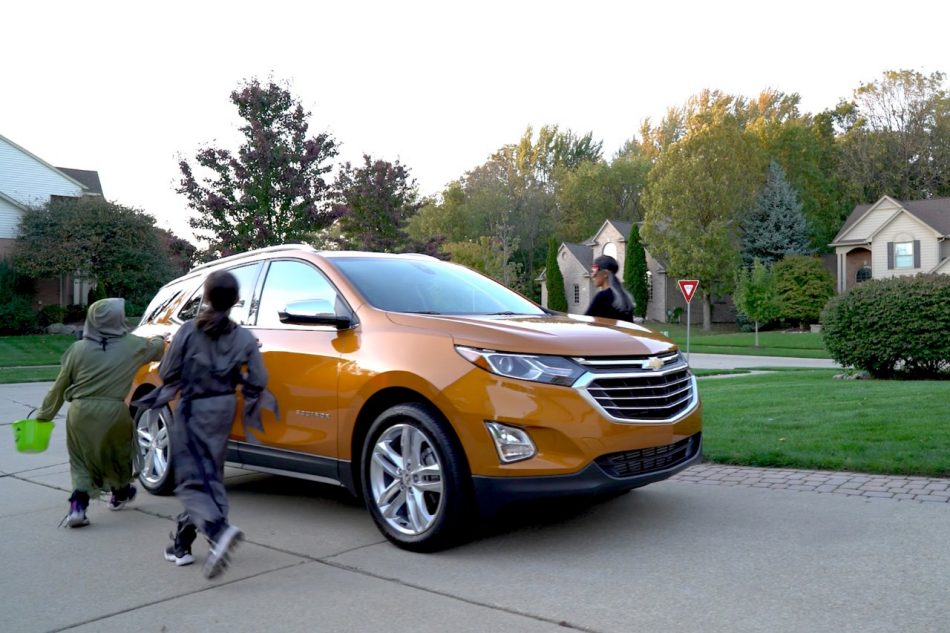 Read Your Car's Mind With This $14 Dongle
You've heard of Automatic's smart driving assistant, but if $80 is too rich for your blood, this cheap OBD2 dongle connects to any iPhone or Android device over Wi-Fi, and can fulfill many of the same functions using various third party apps.
Free Registration till Labor Day
Zeros are wild at Henderson Chevrolet in the Valley Auto Mall!
For a limited time, get ZERO PERCENT APR financing for SEVENTY-TWO MONTHS on our most popular models!
Lease BRAND NEW Chevy Equinox for only ONE-EIGHTY-NINE a month WITH ZERO due at signing!
Or lease a NEW Chevy Trax LT only ONE-SIXTY-NINE a month, with, YOU GUESSED IT, ZERO DUE AT SIGNING!
And through Labor Day you pay zero registrations fees when you buy!
Summer of Savings
It's the summer of savings at Henderson Chevrolet in the Valley Auto Mall! The discounts just keep getting better...
For a limited time, get AN INCREDIBLE TEN THOUSAND dollars off a new Chevy Silverado Double Cab! TEN GRAND OFF!!!
Or lease BRAND NEW TWENTY EIGHTEEN Chevy Equinox for only TWO-FORTY-NINE a month with ZERO due at signing! That's nothing out of pocket!
Visit the 6 time Chevy dealer of the year award winner during the SUMMER OF SAVINGS going on now!
HENDERSON CHEVROLET in the Valley Auto Mall!
CHEVROLET OFFERS PARENTS SAFETY TECHNOLOGY THAT ACTS LIKE EXTRA SETS OF EYES
According to the U.S. Department of Transportation, on average there are 210 fatalities and 15,000 injuries a year caused by backover crashes. Of those crashes, NHTSA estimates that 40 percent occurred in residential areas, with 24 percent happening in driveways.
"The majority of backover incidents are caused by the driver not being able to see their immediate surroundings," says Rondell Burge, researcher of driver behavior, Chevrolet. "When you hear about backover or frontover incidents involving parents or grandparents and their little ones, your heart sinks. It's personal and at Chevy we want to help drivers see as much of their environment as possible to help them avoid the unthinkable. That's where Surround Vision can help."
Surround Vision technology, available on the all-new 2018 Eq...
So Hot We're Seeing 20's
What is "PERFECT" vision? At Henderson Chevrolet...it's TWENTY - TWENTY....TWENTY!
Three amazing Chevy's! Each TWENTY PERCENT OFF MSRP!
Get a brand new Chevy Silverado LT, a NEW Chevy Equinox LT or a brand new Chevy Malibu - ALL TWENTY PERCENT OFF MSRP
The savings have never been so crystal clear!
Visit the 6 time Chevy dealer of the year award winner during the TWENTY TWENTY TWENTY Sale going on now!
HENDERSON CHEVROLET in the Valley Auto Mall!